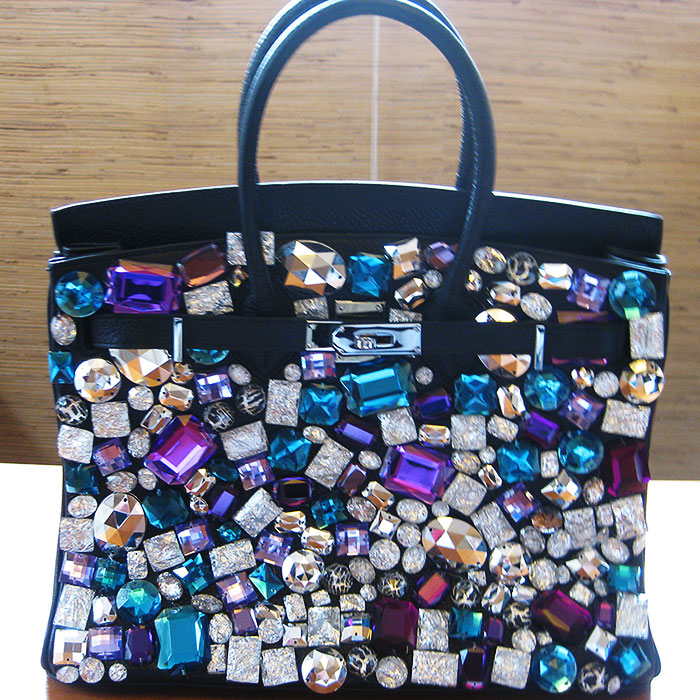 The bag in the picture on Style.com is not a fake Birkin, but rather a
Birkin-inspired
bag. There are differences in the design of this bag versus a real Hermes Birkin (to quote: "
many many differences
"). The concept of this bag is to be young and playful and to resemble the wearing of large, chunky jewelry.
This bag is officially coined the
Leah and Bliss Glamazon
and is made of hand-sewn Italian leather and then covered in gems for the playful touch. Mostly, the concept creator wanted to make it clear to me, and you, that this bag is not a counterfeit handbag and is manufactured in their factories with quality materials. Price for the larger version starts at $495 and smaller $295, but personal orders can range up to $1,000.